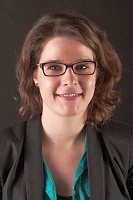 In September 2011 I started my PhD project at Tilburg University and Comprehensive Cancer Centre South, the Netherlands. My research will be on the interaction between diabetes and cancer with a main focus on patient reported outcome measures.
Since a higher number of patients survive cancer and due to the increased aging of the population, more and more cancer patients suffer from other chronic diseases such as diabetes. During my research I will address the effect of cancer with or without comorbid diabetes on anxiety and depression, health status and quality of life. I will mainly make use of data collected longitudinally within the PROFILES registry.
The treatment of cancer or life prolongation doesn't necessarily result in a higher quality of life for the patient. It is important to identify which factors influence patients well being to improve clinical care and patients' health status.